The Woodlands Campus
HopePointe Church
3333 S Panther Creek Dr
The Woodlands, TX 77381
(281) 292-6116
thewoodlands@spanishschoolhouse.com
M-F: 7:30 am - 6:00 pm

Map Schedule Visit

View Special Offers
¡Bienvenidos! Welcome to Spanish Schoolhouse in The Woodlands, TX! We opened in 2009 as the first Spanish Schoolhouse campus in the Houston area. Our location inside Hope Pointe Church, on South Panther Creek Drive, serves families from The Woodlands, Conroe, Spring and beyond. Our director, Melissa Ortiz, welcomes you to visit for a tour. She and our exceptional team of teachers are proud to show you what Spanish Schoolhouse programs can offer your child!

Programs

Meet the Director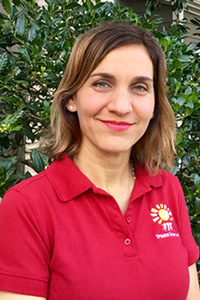 Melissa loves sharing the advantages of bilingualism and biculturalism with each of her students and building collaborative relationships with their families.

Photo Gallery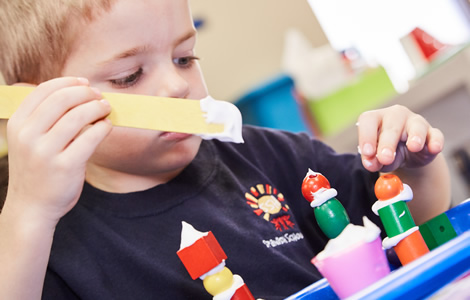 See photos from our events and more.

Events
Art Exhibit
(Feb 24 - Feb 28)
Spring Break
(Mar 9 - Mar 13)

Testimonials

"My boys attended Spanish Schoolhouse in the Woodlands for 3 years. From the first day on, we were greeted with nothing but welcome arms, each and every day that we arrived. We chose SSH because we wanted our boys to have the opportunity to learn Spanish from a very young age, and this has proven to serve them very well in elementary school. Not only did they have a jump on academics, but their eyes were opened to a much more diverse culture than we could have otherwise provided them. The teacher turnover is extremely low, and the expectations for teachers are very high. A huge thanks to Georgina for putting her heart and soul into creating this an amazing school!"

"SSH treats each child and parent like family instead of like a client or customer. I sometimes forget it is a business. It makes a huge impression because you can't find another school with the passion for children that you can at SSH. It sets SSH apart from other preschools, in my opinion. So much that I am willing to drive an extra 60 miles per day to keep my child at SSH despite a job transfer in another part of town."