The Woodlands Campus
HopePointe Church
3333 S Panther Creek Dr
The Woodlands, TX 77381
(281) 292-6116
thewoodlands@spanishschoolhouse.com

Map Schedule Visit

View Special Offers
¡Bienvenidos! Welcome to Spanish Schoolhouse in The Woodlands, TX! We opened in 2009 as the first Spanish Schoolhouse campus in the Houston area. Our location inside Hope Pointe Church, on South Panther Creek Drive, serves families from The Woodlands, Conroe, Spring and beyond. Our director, Micaela Perdomo, welcomes you to visit for a tour. She and our exceptional team of teachers are proud to show you what Spanish Schoolhouse programs can offer your child!

Programs

Meet the Director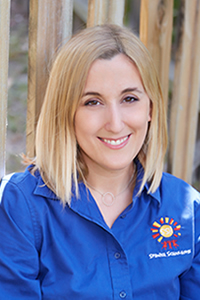 Micaela is a firm believer in the SSH teaching philosophy and immersion concept!

Photo Gallery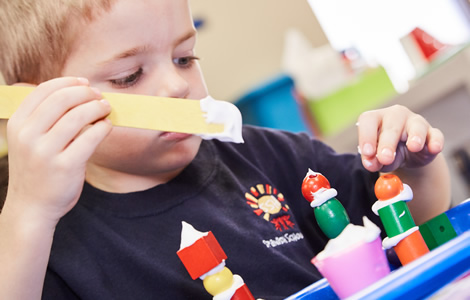 See photos from our events and more.

Events
No upcoming events are currently scheduled.

Testimonials

"Such a loving environment - one that is not always present in traditional preschools. There's a lot of interaction and communication between the parents and the owner, director, office staff and all of the teachers. As a parent, you know these people really care about your child and want to provide the most positive learning experience possible...and they do! There are teachers who don't even teach my child but go out of their way to speak with her and make her feel important."

"My boys attended Spanish Schoolhouse in the Woodlands for 3 years. From the first day on, we were greeted with nothing but welcome arms, each and every day that we arrived. We chose SSH because we wanted our boys to have the opportunity to learn Spanish from a very young age, and this has proven to serve them very well in elementary school. Not only did they have a jump on academics, but their eyes were opened to a much more diverse culture than we could have otherwise provided them. The teacher turnover is extremely low, and the expectations for teachers are very high. A huge thanks to Georgina for putting her heart and soul into creating this an amazing school!"