Rockwall Campus
Holy Trinity Church
1524 Smirl Dr
Rockwall, TX 75032
(214) 771-4147
rockwall@spanishschoolhouse.com

Map Schedule Visit
¡Bienvenidos! Welcome to Spanish Schoolhouse in Rockwall, TX! We opened in 2009 and are conveniently located on Smirl Drive just east of Laurence Drive, near Holy Trinity Church. Our location in the east Dallas Fort Worth area is convenient for families in the Rockwall, Heath, Rowlett and Garland areas. Come visit us for a tour! Our owner and director, Rebeca Zambrano, will be happy to show you the many benefits that Spanish Schoolhouse can offer your child!

Programs

Meet the Director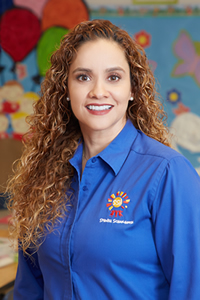 Rebeca loves to see her students grow in confidence and knowledge!

Photo Gallery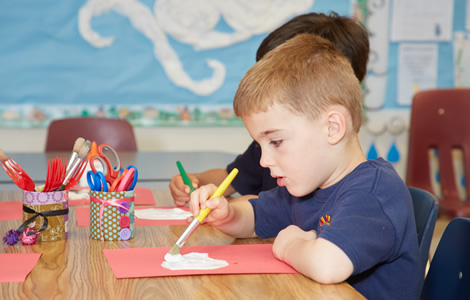 See photos from our events and more.

Events
School closed in observation of President's day
Summer camp registration at 10 am
Art Exhibit
(Feb 25 - Mar 1)

Testimonials

"From the first moment I walked into the Spanish Schoolhouse in Creekside I was greeted with a welcoming smile and hugs from the owner, Georgina. The school truly goes above and beyond to make sure all the teachers are well trained in the curriculum. The teacher/child ratios are very low so more one-on-one time is spent with each student. I could go on and on about how amazing all the teachers are!"

"My son is so happy, and it emanates the second you walk in. I enjoy the different countries' cultures. He's also really enjoyed the crafts, always so creative! Lastly, he really has gained a good understanding of the language, which was most important!"