Rockwall Campus
Holy Trinity Church
1524 Smirl Dr
Rockwall, TX 75032
(214) 771-4147
rockwall@spanishschoolhouse.com
M-F: 8:00 am - 6:00 pm

Map Schedule Visit
¡Bienvenidos! Welcome to Spanish Schoolhouse in Rockwall, TX! We opened in 2009 and are conveniently located on Smirl Drive just east of Laurence Drive, near Holy Trinity Church. Our location in the east Dallas Fort Worth area is convenient for families in the Rockwall, Heath, Rowlett and Garland areas. Come visit us for a tour! Our owner and director, Rebeca Zambrano, will be happy to show you the many benefits that Spanish Schoolhouse can offer your child!

Programs

Meet the Director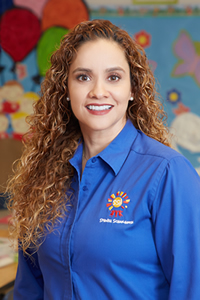 Rebeca loves to see her students grow in confidence and knowledge!

Photo Gallery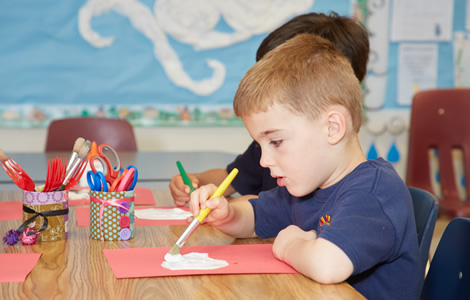 See photos from our events and more.

Events
Una Noche Latina Paraguay 9:15-9:30, Peru 9:35-9:50, Mexico 10:00-10:15, Costa Rica 10:20-10:35, Colombia 10:40-10:55, Argentina 11:00-11:15, Venezuela 11:20-11:35, Kinder (only wednesday) 11:40-11:55-ONLY TWO PARENTS PER CHILD-
(Dec 7 - Dec 8)
Christmas Parties (Kinder Only Wednesday)
(Dec 14 - Dec 15)
Christmas Break
(Dec 19 - Jan 2)

Testimonials

"The staff is unbelievably amazing! Such a welcoming environment for parents and children. I honestly can't imagine a more loving, caring environment and I truly feel that the teachers care for my children as a family member would."

"The attention to detail is exceptional! My kids are in the 18 month class this year and I want them to be given the attention and love they get at home. The teachers and staff at SSH have gone above and beyond. My children run happily into the classroom every time I drop them off. I also value the Spanish language so much and want my kids to always have that since it is part of their culture. The SSH is the best place for that and I really couldn't ask for more!"