North Dallas Campus
5242 Meadowcreek Dr
Dallas, TX 75248
(972) 716-2054
northdallas@spanishschoolhouse.com
M-F: 7:30 am - 6:00 pm

Map Schedule Visit
¡Bienvenidos! Welcome to Spanish Schoolhouse in North Dallas! We opened in 2006 and are located at the intersection of Arapaho Road and Meadowcreek Drive in the Hillcrest Village Shopping Center. Our central location is convenient for families in the Dallas, Addison, and Richardson areas. Come visit us for a tour of our newly renovated campus. Our director, Carmen Bernay, will be happy to show you the many benefits that Spanish Schoolhouse can offer your child!

Programs

Meet the Director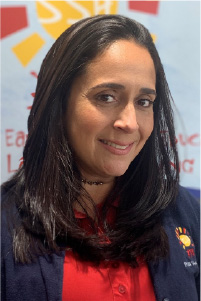 Carmen feels privileged to help children experience the many benefits of bilingualism and biculturalism.

Photo Gallery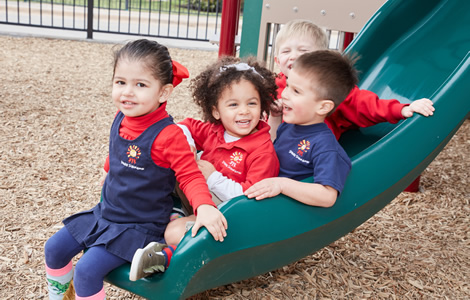 See photos from our events and more.

Events
Spring Pictures *Uniform Required
(Apr 13 - Apr 14)
Earth Week
(Apr 19 - Apr 23)
Movie Day/Periquito Azul Days *No Uniform Required
(Apr 26 - Apr 27)

Testimonials

"My kids are so excited to go to school each day. The learning tools used are so creative and fun and I love how the lessons can be applied to their daily lives."

"We have been SO impressed with the exponential rate of development of his Spanish language AND learning! Plus, the way he runs inside the school, happy and excited and hugging the staff- that alone shows how much the school means to our child and how enriching it is for him."