Arlington Campus
1850 NE Green Oaks Blvd
Arlington, TX 76006
(817) 821-5211
arlington@spanishschoolhouse.com

Map Schedule Visit
¡Bienvenidos! Welcome to Spanish Schoolhouse in Arlington, TX! We opened in 2009 and are located on Northeast Green Oaks Blvd, just west of Ballpark Way. Our location is easily reached from I-30 and Hwy 360 and is a convenient location for families in Arlington, Grand Prairie, and south Irving. Our Director, Tania Garcia, invites you to visit our school and see what Spanish Schoolhouse programs can offer your child!

Programs

Meet the Director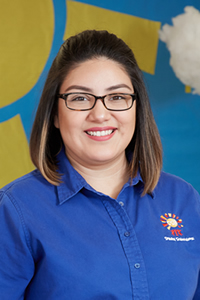 Tania is proud to be impacting students' lives by giving them a successful educational start!

Photo Gallery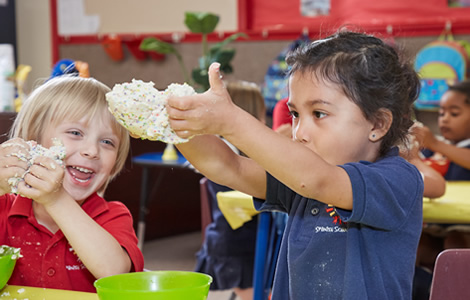 See photos from our events and more.

Events
School Closed/President's day
Summer Camp Registration at 10 AM

Testimonials

"We loved the many years our children spent at Spanish Schoolhouse. We would not change anything! They learned an incredible amount of the Spanish language and academics and made many friends. The program and teachers/staff were fantastic!!"

"Spanish Schoolhouse Coppell teachers and staff couldn't love my daughter more if she was their own. They go out of their way each and every day to make sure she feels welcome, safe, protected, and equally important - that she has FUN while she is learning! SSH staff does an exceptional job of planning fantastic activities and projects, all of which parents are constantly informed and welcomed to enjoy. Even though we are an exclusively English-speaking home, my daughter is learning lots of Spanish vocabulary and loves to listen to music, books, and movies/tv in Spanish. I highly recommend this school!"