Arlington Campus
1850 NE Green Oaks Blvd
Arlington, TX 76006
(817) 821-5211
arlington@spanishschoolhouse.com
M-F: 7:00 am - 6:00 pm

Map Schedule Visit
¡Bienvenidos! Welcome to Spanish Schoolhouse in Arlington, TX! We opened in 2009 and are located on Northeast Green Oaks Blvd, just west of Ballpark Way. Our location is easily reached from I-30 and Hwy 360 and is a convenient location for families in Arlington, Grand Prairie, and south Irving. Our Director, Tania Garcia, invites you to visit our school and see what Spanish Schoolhouse programs can offer your child!

Programs

Meet the Director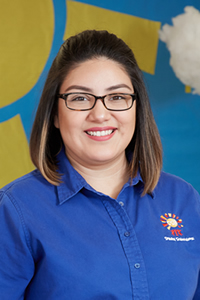 Tania is proud to be impacting students' lives by giving them a successful educational start!

Photo Gallery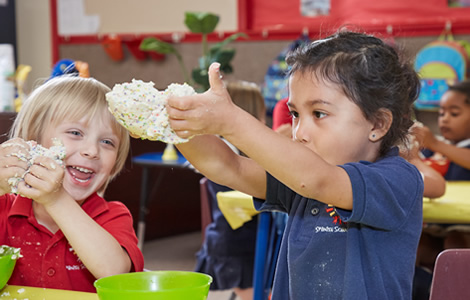 See photos from our events and more.

Events
No School/President's Day

Testimonials

"I can't be more happy with Spanish Schoolhouse of Arlington and their wonderful, dedicated, and loving teachers. My kids not only look forward to going every morning but they are mastering the Spanish language at the age of three while learning their shapes, numbers, colors, and letters with so much fun! Thank you Spanish Schoolhouse!"

"I feel like the teachers at SSH are part of our extended family! They care for my daughter as if she were one of their own children or a family member. It is a warm, happy, positive environment and it gives us such peace of mind knowing that our little girl is so well taken care of when we are at work. It is tough for parents to find a good place to send their child that is affordable, safe, nurturing and educational. I am so grateful and we feel so blessed to have found such a wonderful place for her to grow up and learn!"