Coppell Campus
653 Parkway Blvd
Coppell, TX 75019
(972) 462-1100
coppell@spanishschoolhouse.com
M-F: 7:30 am - 6:00 pm

Map Schedule Visit
¡Bienvenidos! Welcome to Spanish Schoolhouse in Coppell, TX! We opened in 2005, serving families in the Coppell, Las Colinas, and Lewisville areas. We are located in the heart of Coppell, at the corner of Samuel Blvd and Parkway Blvd. Our director, Jennifer Granadillo, welcomes you to visit our campus. She and our exceptional team of teachers are proud to show you what Spanish Schoolhouse programs can offer your child!

Programs

Meet the Director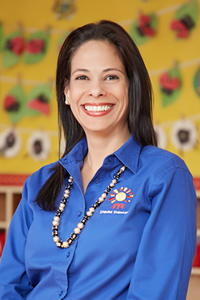 Jennifer's warmth and openness make learning fun for students at SSH Coppell!

Photo Gallery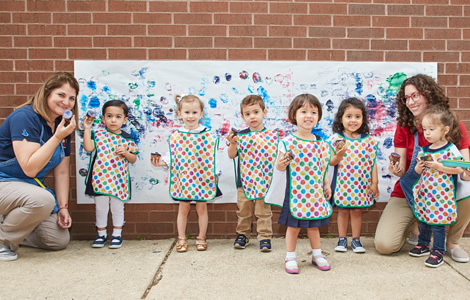 See photos from our events and more.

Events
Venezuela class graduation (4 yr. old class) 9:30 am to 10:30pm
Argentina Class Graduation (4 yr. old class) 11:00 am to 11:45m
(May 19 - May 20)
Kinder Graduation (Espaņa class) 9:30am to 10:30m

Testimonials

"Spanish Schoolhouse Coppell teachers and staff couldn't love my daughter more if she was their own. They go out of their way each and every day to make sure she feels welcome, safe, protected, and equally important - that she has FUN while she is learning! SSH staff does an exceptional job of planning fantastic activities and projects, all of which parents are constantly informed and welcomed to enjoy. Even though we are an exclusively English-speaking home, my daughter is learning lots of Spanish vocabulary and loves to listen to music, books, and movies/tv in Spanish. I highly recommend this school!"

"My kindergartener's teachers in her dual language elementary program are thrilled with the preparation that Spanish Schoolhouse Coppell gave her! The language, cultural, and social development have been amazing. The teachers are loving and caring and this helps the kids be more confident."