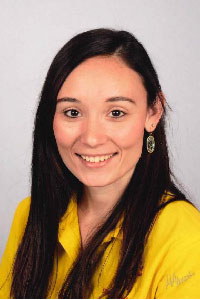 Samantha Garza
Director, Round Rock Campus

Samantha Garza was born in Houston, TX, but has lived in the Austin area for most of her life. She holds a bachelor's degree in Economics from UT Austin and previously worked in customer service and project management.

Samantha was a Spanish Schoolhouse parent before becoming an employee. She loved the school so much that she wanted to be a part of its mission and growth. Samantha first served in the role of English teacher and then Office Manager before being promoted to the position of Director in 2021. She works every day to build relationships with students and to create a fun, safe, and loving environment for the children, staff, and parents.

Samantha is proud to work with a team of amazing teachers, impacting young lives. She knows what a priceless opportunity it is to give children the experience of a second language coupled with exposure to another culture.