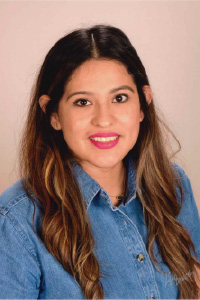 Kenia Romo
Director, Round Rock Campus

Kenia is originally from Matamoros, Mexico. She holds a bachelor's degree in Human Resources. Kenia began her career in Mexico teaching English and has over 15 years of experience as an educator in both Mexico and the U.S. She's very grateful that her family encouraged her to be bilingual and she is excited to be a part of educating the next generation of bilingual and bicultural students.

Kenia started with Spanish Schoolhouse as a teacher in 2017 and was promoted to teacher coordinator in 2021. She is now proud to lead the school as director and to work with a team of amazing teachers, impacting young lives. Kenia is committed to providing a warm, safe, loving, and fun environment where the children can learn and thrive!