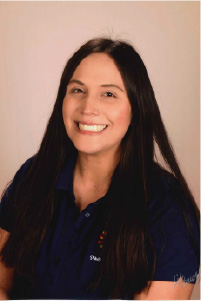 Brittany Alcaraz
Director, Round Rock Campus

Brittany was born and raised in Mission Viejo, California. She previously worked in interior design and finance, but her passion for educating young children began way back in high school. Working in childcare for four years, Brittany discovered how important early childhood education is in creating a love of learning! The seed for becoming a future educator had been planted.

Growing up in a Spanish-speaking home, her grandmother AND great-grandmother were a big influence on Brittany to keep the language and culture alive. They were instrumental in her understanding the importance of passing on these valuable gifts to future generations.

In 2020, Brittany started as a preschool teacher at Spanish Schoolhouse, bringing together her love of education and her passion for the Spanish language and cultural heritage. She was promoted to office manager in 2021 and was awarded Employee of the Year for the 2021-2022 school year! She appreciates that at Spanish Schoolhouse, we can "travel" to other countries and see their rich and unique cultures. Her love for Spanish Schoolhouse is evident as she greets her students so warmly every morning!

Brittany is excited to be part of educating the next generation of bilingual children and is committed to providing a safe, fun, and loving environment where her students and staff can thrive. She's happy to work in an environment where she knows she can make a difference in people's lives!