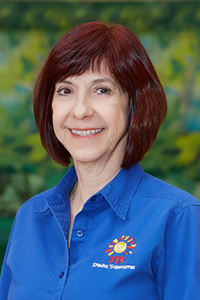 Beatriz Gómez
Director, Frisco Campus

Beatriz is originally from Medellin, Colombia. After earning bachelor's degrees in Business Administration/Tourism and Simultaneous Translation, she worked in the hospitality industry. In 1996, she moved to Texas with her family.

Bea's Spanish Schoolhouse career began in 2003 when the first preschool opened its doors and she has been with the company ever since. After working as a teacher, then as the teacher coordinator, Bea was appointed the director of the Frisco preschool in 2008. Her joy and enthusiasm are two characteristics that have accompanied her throughout her time at SSH. Bea is a fervent defender of the Spanish language, her roots and the Latin culture in general. She finds working with children extremely rewarding. Their desire for learning is ever expanding, making each day an adventure. She knows that while the children learn from us, they also teach us so much!