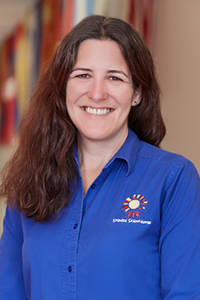 Yolanda Armas
Owner, Fort Worth Campus

Yolanda is from Vitoria-Gasteiz, Spain, but has lived and studied in cities around the world. She earned a Bachelor of Arts in Marketing and Communication in England and an Advanced Certification in Public Relations at UCLA.

In addition to being a Spanish Schoolhouse school owner, Yolanda has over 20 years' experience in business, specializing in marketing and advertising in multicultural markets for Fortune 500 companies.

Yolanda appreciates the many doors that bilingualism has opened for her. She's proud of the work she's accomplished in Spain and in the U.S. and enjoys many opportunities to explore and enjoy different cultures.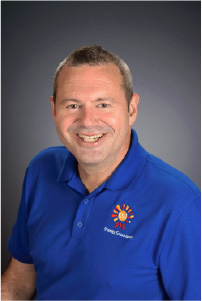 Dusty Gotcher
Owner, Fort Worth Campus

Dusty grew up in the Dallas-Fort Worth area and knows firsthand the value of being bilingual in Texas. He earned a Bachelor of Arts in Speech Communications and a Master of Education in Instructional Leadership. With 13 years of teaching experience at the elementary levels and an additional ten years as a Spanish Schoolhouse owner, Dusty is clearly committed and passionate about education. He firmly believes that a high-quality early childhood education develops the foundation for a student's success in school and later in life.

By combining a comprehensive curriculum and program, loving and energetic staff, and the phenomenal benefits of second language learning, Dusty helps ensure that SSH students are thriving in their early childhood education and development.